Chamois
A truly unique experience is the hunt for Chamois in the Carnic Alps, Carinthia, on the border to Italy. Our various hunting districts are located around 1200 to 2300 meters above sea level and can be easily reached by car through extended forest roads. This enables even elderly visitors and guests to participate and enjoy this unique hunting adventure.
Unlike other game species, Chamois are especially regarded as trophies and are highly sought after by hunters. In our Carnic Alps Region (limestone Alps) Chamois are extraordinary strong and trophies with over 100 CIC points are no longer a rarity.
Whether in summer or winter, Chamois hunting in this magnificent region is a must for any passionate hunter. Why not take part in this fascinating adventure and explore this beautiful part of the world?
Shooting season
1st August – 31st December
Best hunting time
Ideal hunting conditions can be expected from beginning of August onwards because the wild game already are used to hiking tourists and most mountain tracks can be passed with off-road vehicles. During mating season in November longer hikes may be necessary, depending on snow- and weather conditions.
Price
from EUR 1200,-
Wood grouse
The mountain cock also called big cock belongs to the category of high hunting. The Wood Grouse is the biggest European cock species and has its mating season during April and May. Contrary to other provinces in Austria, Carinthia also allows restricted hunting of Wood Grouse from the 10th to 31st of May.
Our hunting district includes two mating venues – one can be reached by car depending on snow conditions. Getting up very early in the morning or resting in a sleeping bag next to one of these venues makes this hunting experience a one-of-a-kind adventure.
Shooting season
10th May – 31st May
Price
EUR 3000,-
Black grouse
Whilst the Wood Grouse lives in the enclosed mountain forests of the Alps, the Black Grouse exists where the forest adjoins more open grounds.
In our hunting district the Black Grouse mates at approximately ten different places where there is mostly deep snow during the mating season in April and May. Sometimes it is possible to watch three to ten cocks at one time.
Depending on the snow conditions some mating venues can be reached by car.
Shooting season
10th May – 31st May
Price
EUR 1200,-
Roe deer
Our extensive hunting grounds of 1500 hectare comprise of fresh alpine meadows and mixed forests that make the Roe Deer hunt an exciting and unforgettable experience. The trophies of mountain bucks can of course not be compared to those of the lower lying areas, nonetheless the overall result is amazing. For hunting enthusiasts Roe Deer hunting during the rut (end of July, beginning of August) holds a special attraction.
Surprise someone with this special treat!
Shooting season
1st June – 31st October
Price
Upon request
Red deer
Besides Chamois and Roe Deer, Red Deer can also be found in our hunting district. Patience and time is of essence when successfully stalking a stag due to the fact that those animals are very careful and reclusive. Often longer ascents by foot have to be accepted.
For the Red Deer hunting (class 1) we work closely with a hunting partner in Styria (neighbouring Austrian Province). In this hunting district, antlers can weigh up to 10 kg.
Shooting season
1st August – 31st December
Price
Upon request
Marmot
Marmots are large ground squirrels that can be found in the mountainous areas of the Alps, mostly in treeless and boulder rich areas.
Marmot shooting, an entry level discipline of alpine hunting, does require little physical strength and should be manageable for all skill levels.
Shooting season
1st August – 15th October
Price
EUR 200,-
Huts and Overnight Accommodation
Our hunting district comprises of four separate hunting grounds that are all connected and offer a total area of 1500 hectare. Eight original huts are at our disposal and most can be reached by car. Furthermore there are several possibilities to stay in an overnight sleeping bag (bivouac) directly at the hunting spots in order to make use of ideal hunting conditions in the morning. There are alternative accommodation options in all price categories available and we can happily organize this upon request.
Price
Hut Accommodation per person per night: EUR 40,-
Hut Accommodation per person per night including meals: EUR 60,-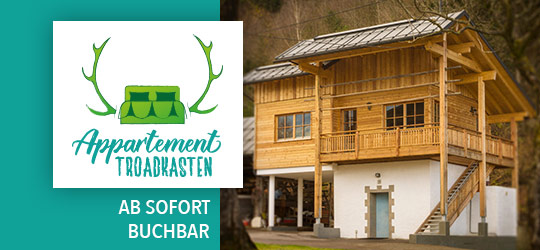 Film
Other species available to hunt
Fox, Mader, Badger, Rabbit as well as Wild Boar, Wild Hazel,...
Particularities
In the past 10 years we sighted the Brown Bear in our area three times. During an early morning hunt in June 2011, I observed one of those great animals for half an hour from a ground stand (tree stand) just 180 metres away.
Not included
Local Game Guide
Shooting visitors permit (Hunting Visitors Card)
Accommodation costs (hut or hotel if preferred)
Drinks and food
Car transfers